Stake / Platform Truck Body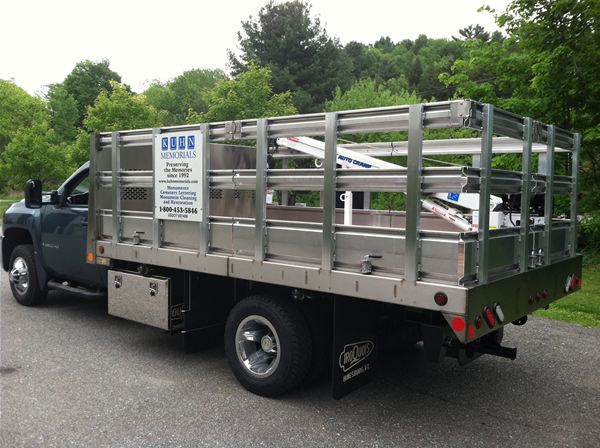 Iroquois stake / platform bodies offer tremendous flexibility of construction features to fit any material handling needs.
Choose body lengths from 8 ft. to 26 ft., several wood or steel decking options. Secure your load with wood or steel rack sections, which can be removable, to allow easier loading and unloading.
If your work requires carrying and unloading bulk material, have an underbody hoist installed.
Iroquois stake / platform bodies are available in 10 ga. steel or aluminum interlocking plank flooring.